Our History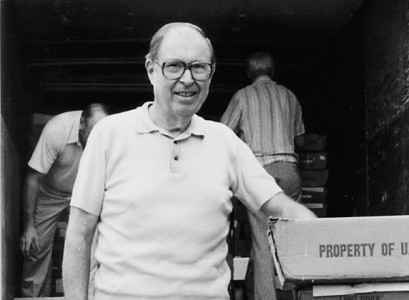 It was 1973 when PROJECT: Steps to Christ first began in the Illinois Conference with a mission to present Christ to every home in Illinois through the mass mailing of Steps to Christ. That first year 46,133 books were mailed out, which was to be just the beginning of a soul-winning project that would later expand to all 50 states, reaching over 25,000,000 homes.
Founder James Barclay served as director of this outreach program for nearly two decades and was instrumental in helping the ministry reach the entire city of Chicago in 1976 and later with several state-wide initiatives reaching all of Alaska (1986-87), Wyoming (1988-89), Vermont (1989-90), and South Dakota (1992) with mailings of Steps to Christ.
While serving as lay activities leader for the Oak Brook church in Illinois, James developed a burden for putting together a laymen's team to fulfill the great commission. While pondering over how to do this, James was lead to the book Christian Service. After reading and rereading this book, he became convinced of three things: 1) "the role of the ministry was like that of a catalyst, arousing and leading the laymen on whose shoulders was to be the responsibility for finishing God's work; 2) "seed sowing with our literature is all important;" and 3) the work of the Holy Spirit is essential in convicting and converting souls and is not to be confused with our role of "presenting Christ to every human being on the planet."
As James presented and studied these principles and concepts with other concerned laymen, the outgrowth was the establishment of the ministry of PROJECT: Steps to Christ. What began as a grassroots movement in the Chicago area quickly spread throughout the Illinois Conference and then across the North American Division. Laymen, ministers, and church leaders alike become enthusiastic supporters of this work as it continues to this day. Brother Barclay didn't live to see the fulfillment of his dream of giving every home in America the opportunity to have the gospel message delivered to their door, but the dream still lives in the hearts of thousands of laymen across the USA.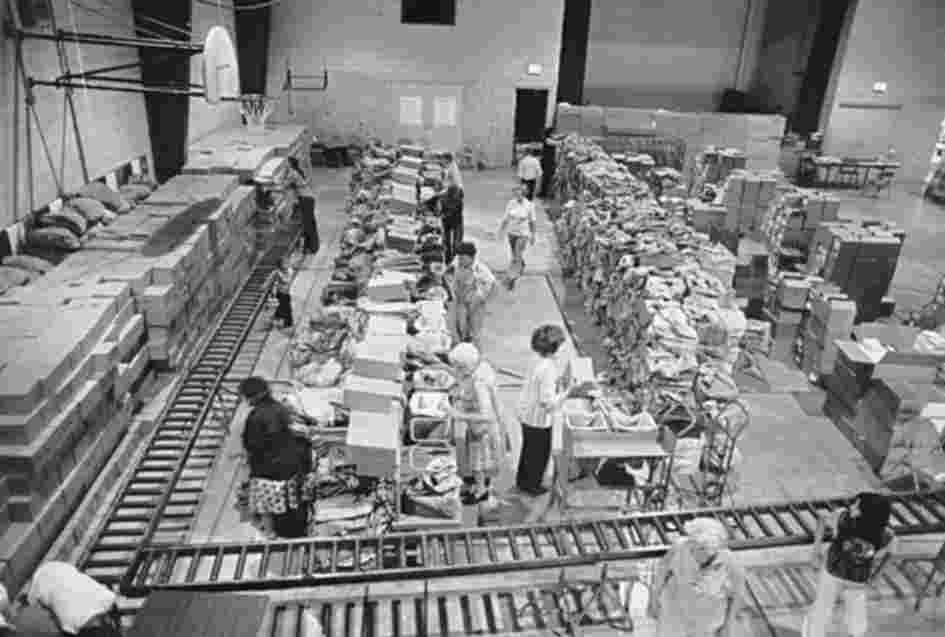 Since relocating to New York state in 1994, the work of PROJECT: Steps to Christ has continued to expand, reaching millions of more homes with the message of hope in Jesus. From the millions of books distributed, we have received over 250,000 individual requests for other spiritual resources. We continue to offer an expansive library of free materials, including free books, pamphlets, Bible studies, DVDs, CDs, and a wide range of Internet resources from which readers can choose from.
While PROJECT: Steps to Christ has been aggressively sowing the gospel seed, the work of watering and nurturing the many spiritual interests generated from these mailings has been entrusted to faithful laymen and ministers in the local field. Although we've had limited access to reports on the success of this follow-up work, through our own personal correspondence with book readers we have been greatly encouraged that our work in the Lord is not in vain. Hundreds, if not thousands, of notes, letters, emails, and phone calls have poured in over the years confirming the power of God's word to change lives. Primarily from book readers themselves have we learned of decisions for the truth or baptisms into God's remnant church. While there aren't enough statistics to make a big impression on those who are impressed with such numbers, we continue to embrace the philosophy which James Barclay believed so emphatically: "We are the seed sowers. We have the job of presenting Christ. The Holy Spirit convicts. We are not to judge the success or failure of the Holy Spirit in doing His work by measuring the number of responses; but rather whether or not we properly and completely sow the seed." 
Jesus is coming soon. This was the hope for which James labored. And this is our hope today. 45 years and 25 million homes later, it may seem that the goal of reaching the remaining  millions is a long way off, but with your help and God's blessing we can quickly fulfill the great commission and hasten our Lord's return.