Peacefinders.org
Internet Evangelism Works!
PROJECT: Steps to Christ realizes that the world is changing and that many are transitioning from print media to the Internet to get their information and inspiration. In keeping with the times, we maintain a website called peacefinders.org, the Internet evangelism arm of our ministry. Through this avenue we are connecting many of our book readers to the many spiritual, family and health resources available from the Seventh-day Adventist Church on the web—something that would be impossible to publish in a single book.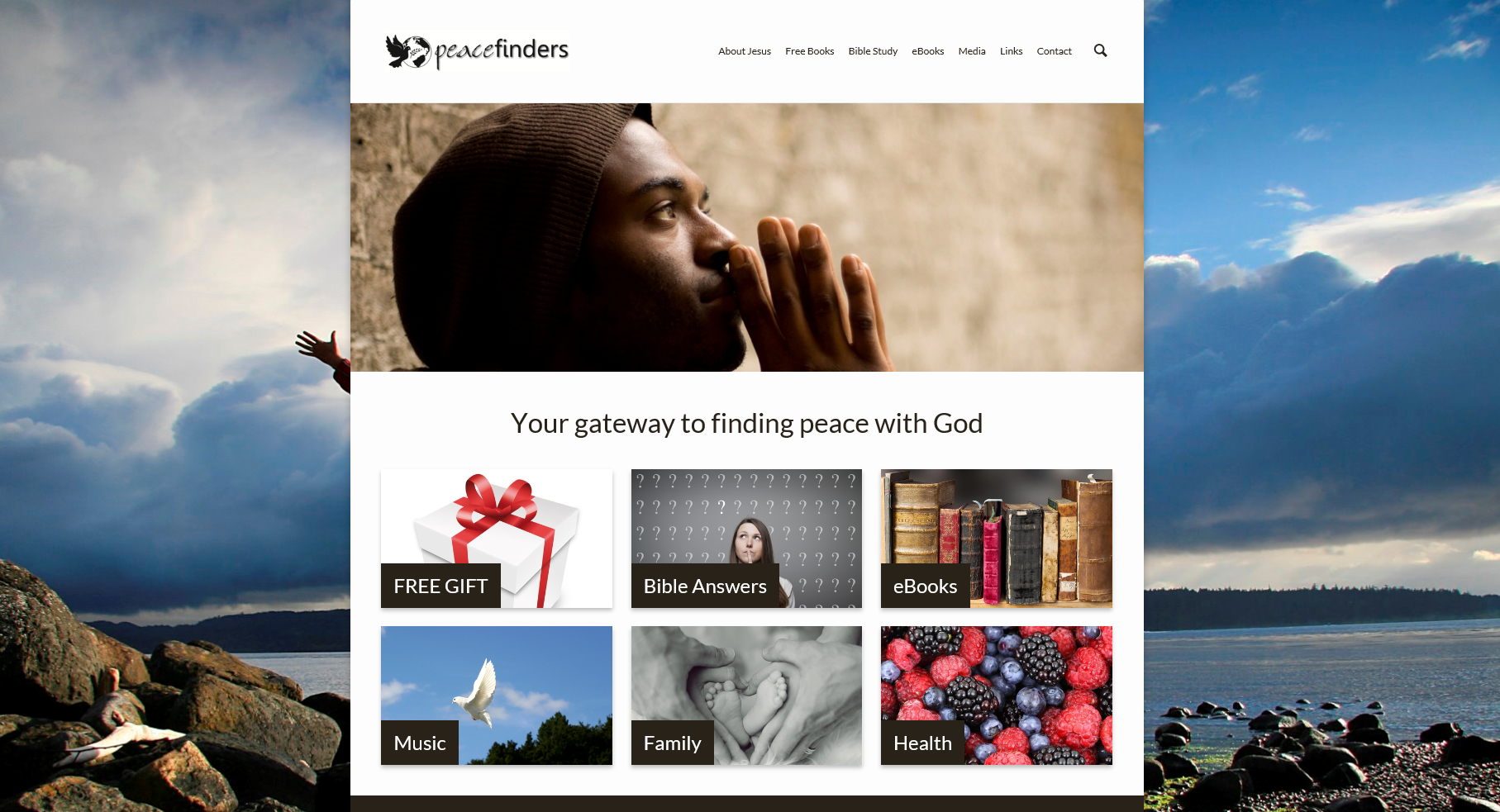 peacefinders.org home page
Every book we mass mail has various features promoting peacefinders.org. The site gives readers an opportunity to preview many of the free materials offered in the free book they have received in the mail and to place their order securely online. Many visitors to our site are telling friends and family about peacefinders.org, directing more traffic to the site than are discovering it through our books alone. Visitors to the site can select from a varied menu of free resources, including online Bible studies, topical Bible studies, ebooks, quality Christian music, marriage and family, health, creation, and more.
Here are some of the many Adventist Internet resource links that can be
found on peacefinders.org: