Hope In Times of Trouble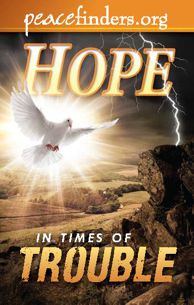 When it comes to disappointment, life treats each one of us equally. No one lives a disappointment-proof life. Disappointment, whether with others or ourselves, is an age-old problem.
Learning ways to manage disappointment is a vital life art because disappointment comes to all and can result in disillusionment and despair. 
Hope In Times of Trouble will help you uncover six creative and effective methods of discovering hope when disappointment strikes.