The Path To Peace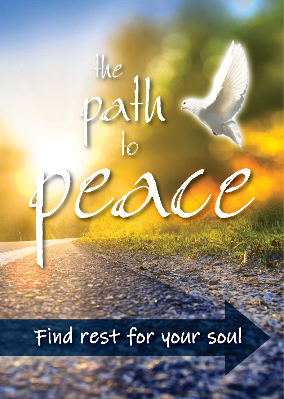 You or your church can sponsor a Saturation Mailing of The Path to Peace for only 80 cents per home, postage paid. This 64-page mass mailing edition of Steps to Christ (unabridged) offers a variety of other free resources to readers, including Bible studies for the entire family.
The Path to Peace offers the following free resources to every home:
Free Books
Bible Studies
Adult, Youth, Child, and Spanish Bible study courses through the mail, plus online options (learn more)
Other Resources
An invitation to request special prayer and to visit our website peacefinders.org where they can also order the above free materials and connect with other faith building resources
Plus More!