On The Edge Of Time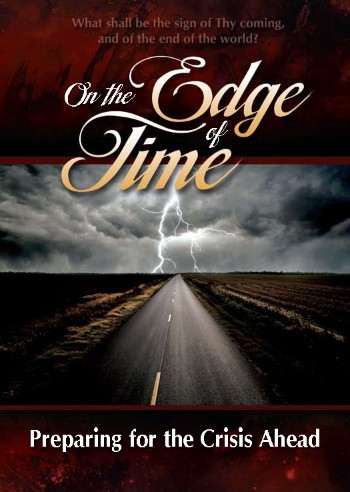 You or your church can sponsor a Saturation Mailing of On The Edge Of Time for only 85 cents per home, postage paid. This 112-page mass mailing edition of The Great Controversy includes thirteen chapters, beginning with The Origin of Evil and closing with The Controversy Ended. 
 
On The Edge Of Time offers the following FREE materials and resources:
Free Books
Bible Studies
Adult, Youth, Child, and Spanish Bible study courses through the mail, plus online options (learn more)
The Revelation of Hope Home Bible Prophecy DVD Seminar
A 35 full DVD presentation by Taj Pacleb of Revelation of Hope Ministries, covering our entire Adventist message (learn more)
Other Resources
An invitation to request special prayer and to visit our website peacefinders.org where they can also order the above free materials and connect with other faith building resources
Plus More!
Anyone who requests any of the above resources will also be given the opportunity to request the following free materials: The Bible Student Library series and out Steps to Health resource packet.