.fishNet Interest Tracking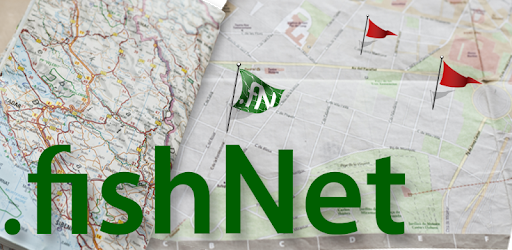 PROJECT: Steps to Christ has teamed up with Online Christian Services to provide you with this unique online mapping tool that will allow you to locate and keep track of all your PSTC mailing interests on a single app (compatible with Android and Apple devices).
Here's how it works.
The same interests that we mail to you as hard-copy cards are uploaded to the cloud and will populate on a Google map integrated within the .fishNet app.
The .fishnet map displays contacts that should be visited and those you are currently following up with. A red flag indicates pending interests while the green .fishNet flag indicates those that you are assigned to. Touch the flag to see interest contact information and other details such as materials they have received from PSTC and when we processed their request. As Google Maps integrates with the GPS capabilities of your device, you can use the same app to get directions to make your first visit.
The flag color is an indicator of the freshness of the contact. When a contact is first entered into .fishnet, the flag colors will range from bright red, down to gray when the contact is a year old or older. The best time to follow-up is when the flag is still read. Your follow-up activity can be logged on the app as well.
While the app is free to download and use, one must first register and be preapproved to use it. We reserve the right to grant only active PSTC mailing sponsors and follow-up managers access to the interests generated from their mailings. If you are not a PSTC mailing sponsor or manager, you can still become a registered user of the .fishNet app but only with the prior approval of your pastor. This is to ensure that only trained and spiritually responsible individuals have access to this sensitive data.
If you are not a PSTC mailing sponsor or follow-up manager, please email us at info@projectstc.org and we will send you info on how to register to use the free app.
To become a registered user, complete the following form and a link will be sent to you by Online Christian Services to create your unique account. Once your account has been set up, you will be able to download the app and access any interests within your area.
We pray for your success in reaching out to these  precious searching ones.