On The Edge of Time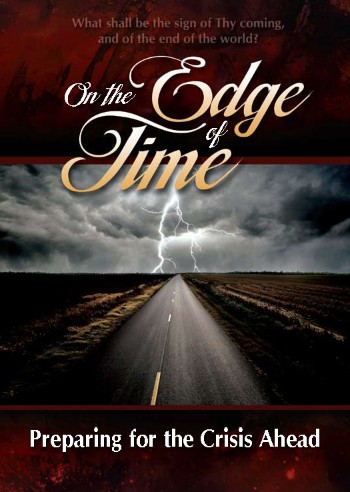 You or your church can sponsor a bulk-mailing of On The Edge Of Time for only 75 cents per home, postage paid. This 112-page mass mailing edition of The Great Controversy(1911) includes thirteen chapters, beginning with The Origin of Evil and closing with The Controversy Ended. Offers a variety of other free resources to readers, including Bible studies for the entire family.
 
---
On The Edge of Time offers the following FREE materials and resources:
Bible Studies
Adult, Youth, Child, and Spanish Bible study courses through the mail, plus online options
The Great Controversy
The full 1911 version of in both Spanish and English
On The Edge of Time (extra copy)
An extra copy for readers to be missionaries and share with someone else
Internet Resources
All of our free materials can be ordered online at www.peacefinders.org. From this site, visitors can link to other Adventist websites offering online Bible studies, streaming radio and television broadcasting, family, health, and children's resources.
Prayer Request 
Each response card includes an opportunity for readers to request special prayer.
Additional Free Materials
Every reader who responds to any of the initial free offers mentioned above is given the opportunity to request the following:
The Bible Student Library, offering eight additional free EGW books including the complete Conflict of the Ages series, Christ's Object Lessons, The Ministry of Healing, and The Mount of Blessings
The Final Events DVD from Amazing Facts
Large print Bible studies and On The Edge of Time upon request
A Bible upon request